About Us
In 1989, Bill Tidaback started a company called Advanced Heating and Cooling Specialists. With business experience of almost 30 years, the business flourished in Newark, Delaware. Bill Tidaback went on to incorporate the company in 1992. Advanced HVAC, Inc. thrived at its Salem Church Road location for 10 years.
Doubling its manpower and its inventory, Advanced HVAC, Inc. relocated its shop to Saint Georges, Delaware, where it continued servicing all of New Castle County. With the exposure and access to Route 13, Advanced HVAC, Inc. expanded its customer base to include residents as far as the Delaware beaches.
Today our company trades as Advanced Solar Heating and Cooling. This decision was made when we added solar to our services.  With the changes in America's economy, we downsized and have become more efficient than ever. Advanced Solar has finally gone GREEN. Our company continues to expand personal relationships with customers all over the state of Delaware.

Advanced Solar is a member of the Better Business Bureau (BBB) and the National Federation of Independent Business (NFIB). Advanced Solar is licensed in City of Newark, Town of Middletown, New Castle County, and the State of Delaware. Bill Tidaback received his Professional Master HVACR License in 2007.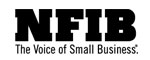 What we have to offer that others don't?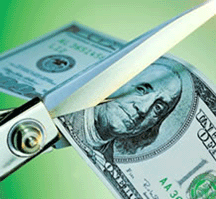 Advanced Solar offers our customers a completely different approach to installing photovoltaic solar systems. We have the mindset that just installing solar panels is only PART of the answer. Advanced Solar puts together a comprehensive system to ensure the lowest utility costs possible. Our unique system design is arguably the most energy efficient system that can be purchased today. It is now possible with today's technology to achieve all of your energy needs at no cost. We believe in finding the most efficient way to use the power being produced by your panels. When Advanced Solar evaluates your home, we give a complete analysis of your heating, cooling, and hot water usage. We do this because we understand that those three appliances consume the majority of your energy. We are committed to the lowest energy bill obtainable through one complete efficient installation.